About Fund Management
Investec Australia Property Fund is an Australian domiciled real estate investment trust that is registered in Australia under the Corporations Act 2001 as a managed investment scheme and regulated by the Australia Securities and Investments Commission. As the responsible entity of the Fund, Investec Property Limited has the primary responsibility for the governance and operation of the Fund.

The Fund has been established to invest in quality commercial real estate (office, industrial and retail) that is well located in major metropolitan cities or established commercial precincts in Australia and New Zealand.


Fund objectives
Whilst the Fund is an independently listed entity, it shares a common ethos and ethical foundation with the Investec Group. A common brand and culture provide the foundation for the ethics and governance principles adopted by the Fund.


Growth
Grow and diversify the Fund's asset base with further investments that offer attractive income and capital growth profiles, and which spread investment risk.


Sustainability
Offer unitholders sustainable growth in income and capital appreciation across a diversified sectoral portfolio.
  
 

Corporate Governance
Maintain a strong corporate governance framework to ensure that the interests of unitholders are protected.


Strategy
To achieve these objectives, Investec Property Limited as the responsible entity intends to pursue the following strategies:
Focus on property fundamentals
Acquire quality commercial real estate with the following characteristics:

Medium to long-term lease profiles
Situated in well-located commercial precincts
Limited or no short-term capex requirements
Contracted rental growth
Sustainable income supported by strong tenant covenants

Leverage off the management team's on-the-ground presence in Australia and existing relationships with key industry players to source growth opportunities
Maximise property performance through proactive asset management, property management and leasing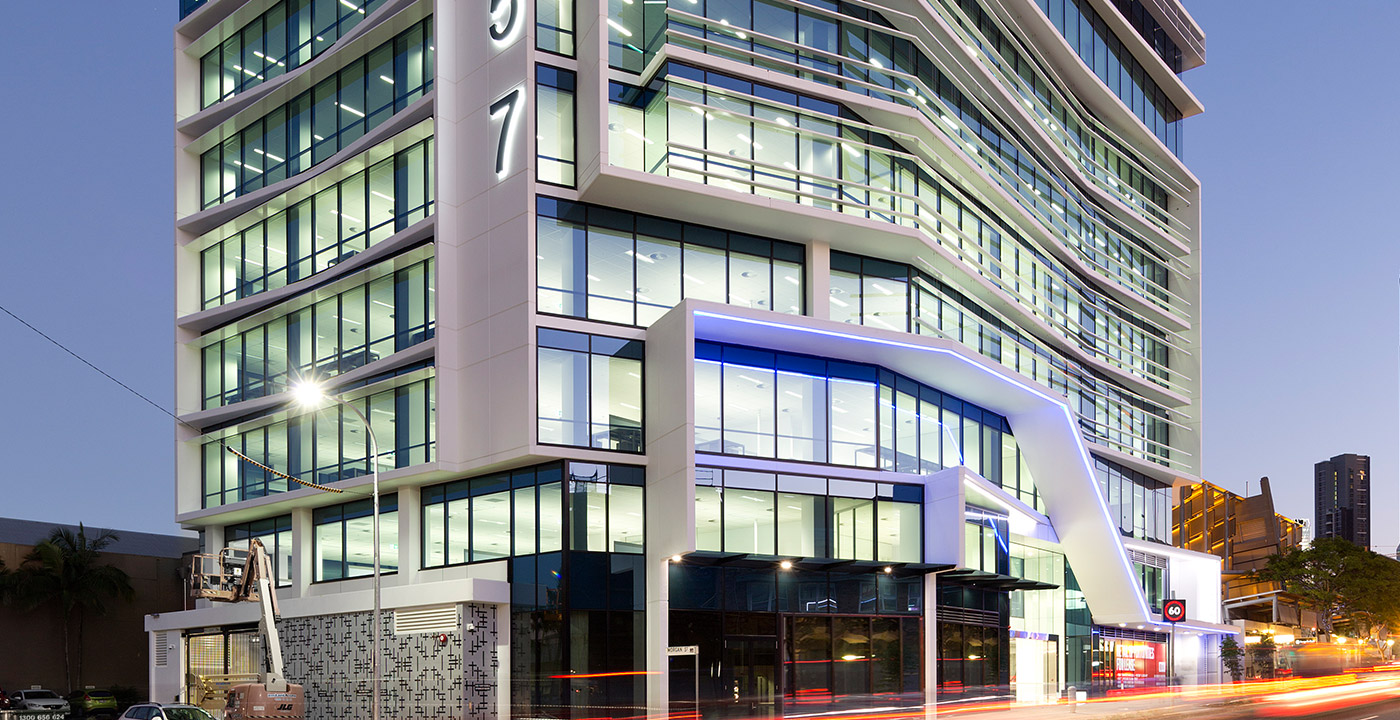 Corporate Governance
Investec Property Limited, as responsible entity of the Fund, is committed to upholding the highest standards of disclosure, transparency and adherence to the JSE Listings Requirements and the King Code of Corporate Governance Principles for South Africa, the ASX Listing Rules and the ASX Corporate Governance Council's Corporate Governance Principles and Recommendations. The Fund is also committed to sustainability, diversity and minimising its environmental impact.
 
For more information on corporate governance see the 2020 Annual Report.

.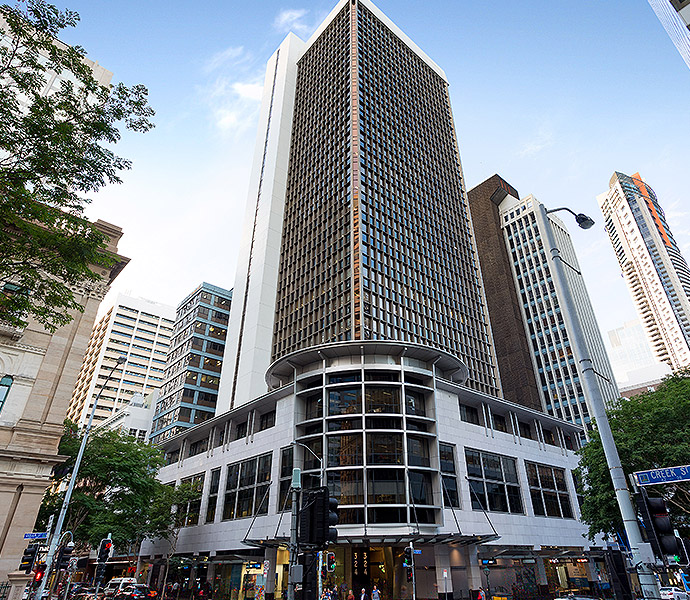 Portfolio value AUD 1 085mn
Key Metrics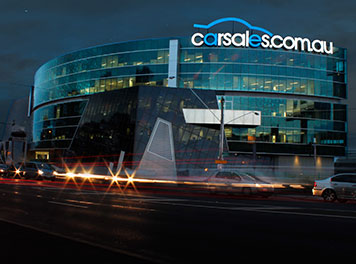 449 Punt Road
Cremorne, VIC
Building type: Office
Address: 449 Punt Road, Cremome VIC
Year built: 2009
Grade: A
Site area / NLA: 2,170m2 / 6,719m2
Valuation: AUD58,800,000
Occupancy: 100%
No. of tenants: 1
Major tenant: Carsales.com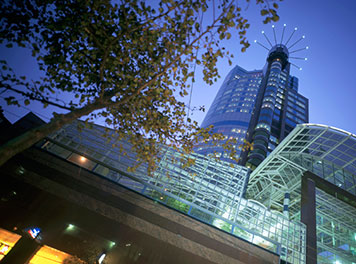 100 Willis Street
Wellington, NZ
Building type: Office
Address: 100 Willis Street, Wellington NZ
Year built: 1991
Grade: A
Site area / NLA: 3,617m2 / 24,810m2
Valuation: NZD138,500,000
Occupancy: 100%
No. of tenants: 27
Major tenant: New Zealand Government, Ernst & Young, Cigna Insurance    

20 Rodborough Road
Frenchs Forest, NSW
Building type: Office
Address: 20 Rodborough Road, Frenchs Forest NSW
Year built: 1991 (major refurbishment in 2015)
Grade: A
Site area / NLA: 14,645m² / 12,906m²
Valuation: AUD62,500,000
Occupancy: 90%
No. of tenants: 12
Major tenants: KFC, Henkel, Alexion Pharmaceuticals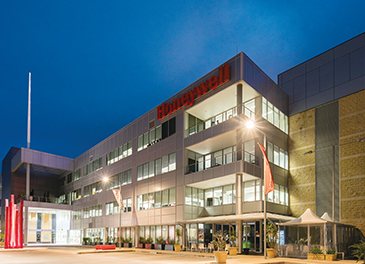 2 Richardson Place
North Ryde, NSW
Building type: Office
Address: 2 Richardson Place, North Ryde NSW
Year built: 2004
Grade: A
Site area / NLA: 14,320m² / 15,205m²
Valuation: AUD97,150,000
Occupancy: 100%
No. of tenants: 5
Major tenants: Ricoh, Honeywell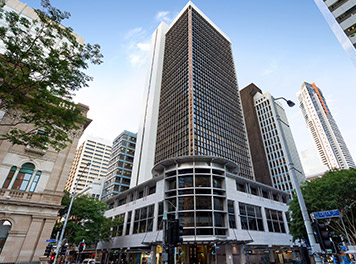 324 Queen Street
Brisbane, QLD
Building type: Office
Address: 324 Queen Street, Brisebane QLD
Year built: 1975 (major refurbishment in 2001)
Grade: A
Site area / NLA: 1,821m² / 19,364m²
Valuation: AUD153,500,000 (50% share)
Occupancy: 96%
No. of tenants: 27
Major tenants: Allianz, ANZ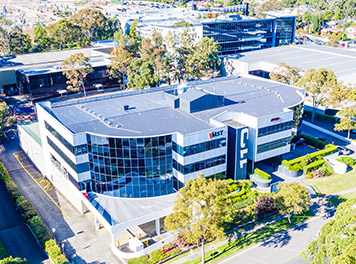 113 Wicks Road
Macquarie Park, NSW
Building type: Office
Address: 113 Wicks Road, Macquarie Park NSW
Year built: 1989 (major refurbishment in 2014)
Grade: A
Site area / NLA: 6,812m² / 6,199m²
Valuation: AUD29,000,000
Occupancy: 100%
No. of tenants: 6
Major tenants: Telstra, NSW Health, Mine Site Technologies, Kings Transport

21-23 Solent Circuit
Baulkham Hills, NSW
Building type: Office
Address: 21-23 Solent Circuit, Baulkham Hills NSW
Year built: 2002
Grade: A
Site area / NLA: 11,610m2 / 10,820m2
Valuation: AUD61,500,000
Occupancy: 98%
No. of tenants: 10
Major tenants: Clarendon Homes, Novo Nordisk, HWL Ebsworth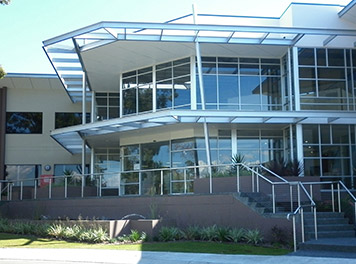 2404 Logan Road
Eight Mile Plains, QLD
Building type: Office
Address: 2404 Logan Road, Eight Mile Plains QLD
Year built: 2010
Grade: A
Site area / NLA: 4,691m2 / 3,637m2
Valuation: AUD18,150,000
Occupancy: 100%
No. of tenants: 5
Major tenants: Healthscope, Medicare Local    

35-49 Elizabeth Street
Richmond, VIC
Building type: Office
Address: 35-49 Elizabeth Street, Richmond VIC
Year built: 2008
Grade: A
Site area / NLA: 4,045m2 / 11,917m2
Valuation: AUD93,000,000
Occupancy: 100%
No. of tenants: 6
Major tenant: Department of Justice, Mercy Health, Probe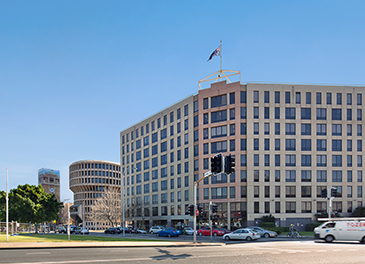 266 King Street
Newcastle, NSW
Building type: Office
Address: 266 King Street, Newcastle NSW
Year built: 1998 (Major refurbishment in 2016)
Grade: A
Site area / NLA: 2,703m2 / 13,870m2
Valuation: AUD77,000,000
Occupancy: 100%
No. of tenants: 6
Major tenant: The Commonwealth of Australia, Commonwealth Bank of Australia, Employers Mutual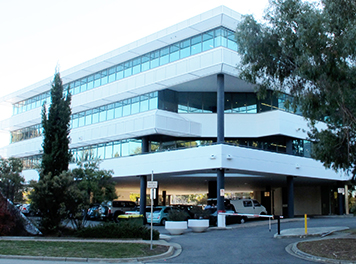 186 Reed Street
Tuggeranong, ACT
Building type: Office
Address: 186 Reed Street, Tuggeranong ACT
Year built: 1991 (refurbished in 2013)
Grade: A
Site area / NLA: 9,457m² / 5,407m²
Valuation: AUD 25,650,000
Occupancy: 100%
No. of tenants: 1
Major tenant: The Commonwealth of Australia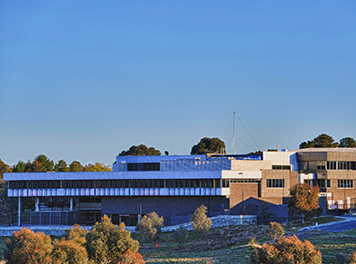 24 Wormald Street
Symonston, ACT
Building type: Office
Address: 24 Wormald Street, Symonston ACT
Year built: 2007
Grade: A
Site area / NLA: 5,185m² / 4,720m²
Valuation: AUD 29,150,000
Occupancy: 100%
No. of tenants: 1
Major tenants: The Commonwealth of Australia

44 Sawmill Circuit
Hume, ACT
Building type: Logistics
Address: 44 Sawmill Circuit, Hume ACT
Year built: 2012
Grade: A
Site area / GLA: 16,948m2 / 4,639m2
Valuation: AUD10,400,000
Occupancy: 100%
No. of tenants: 1
Major tenants: Toll Transport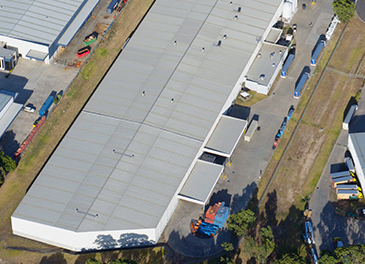 36-42 Hydrive Close
Dandenong South, VIC
Building type: Industrial
Address: 36-42 Hydrive Close, Dandenong South VIC
Year built: 1997 (extension in 2001) 
Grade: A
Site area / GLA: 32,780m² / 14,635m² 
Valuation: AUD20,150,000
Occupancy: 100%
No. of tenants: 1
Major tenant: Pact Group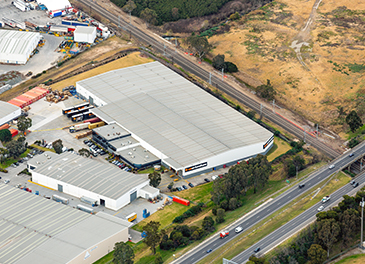 6-8 & 11 Siddons Way
Hallam, VIC
Building type: Industrial
Address: 6-8 and 11 Siddons Way, Hallam VIC
Year built: 1994 - 1997
Grade: A
Site area / GLA: 32,701m² / 15,504 m²
Valuation: AUD20,000,000
Occupancy: 100%
No. of tenants: 1
Major tenant: Focus on Furniture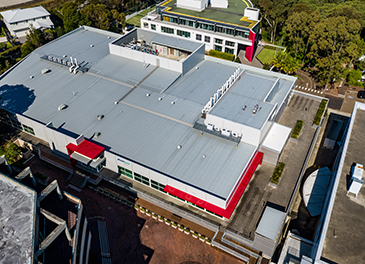 24 Rodborough Road
Frenchs Forest, NSW
Building type: Industrial
Address: 24 Rodborough Road, Frenchs Forest NSW
Year built: 2009
Grade: A
Site area / GLA: 8,315m2 / 7,198m2
Valuation: AUD22,250,000
Occupancy: 100%
No. of tenants: 1
Major tenant: Pharmaxis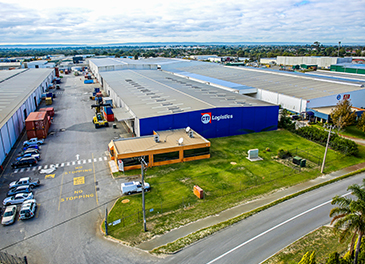 54 Miguel Road
Bibra Lake, WA
Building type: Industrial
Address: 54 Miguel Road, Bibra Lake WA
Year built: 1992-2008
Grade: A
Site area / GLA: 40,824m2 / 22,358m2
Valuation: AUD30,100,000
Occupancy: 100%
No. of tenants: 1
Major tenant: CTI Freight Systems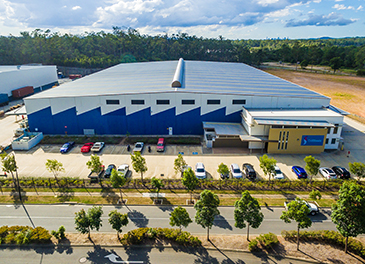 85 Radius Drive
Larapinta, QLD
Building type: Industrial
Address: 85 Radius Drive, Larapinta QLD
Year built: 2009
Grade: A
Site area / GLA: 21,930m2 / 10,088m2
Valuation: AUD17,500,000
Occupancy: 100%
No. of tenants: 1
Major tenant: Coil Steels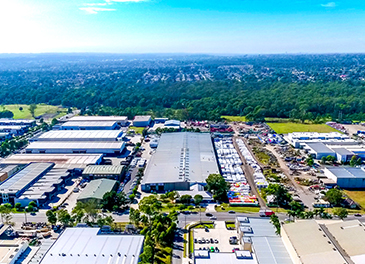 66 Glendenning Road
Glendenning, NSW
Building type: Industrial
Address: 66 Glendenning Road, Glendenning NSW
Year built: 1988
Grade: B
Site area / GLA: 29,310m2 / 16,461m2
Valuation: AUD29,400,000
Occupancy: 100%
No. of tenants: 1
Major tenant: Hussmann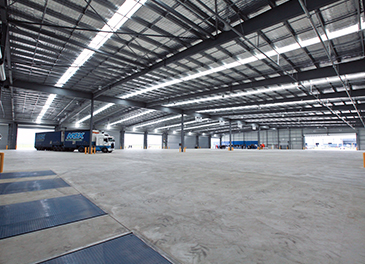 2-8 Mirage Road
Direk, SA
Building type: Logistics
Address: 2-8 Mirage Road, Direk SA
Year built: 2010
Grade: A
Site area / GLA: 19,930m2 / 6,762m2
Valuation: AUD8,750,000
Occupancy: 100%
No. of tenants: 1
Major tenants: Toll Transport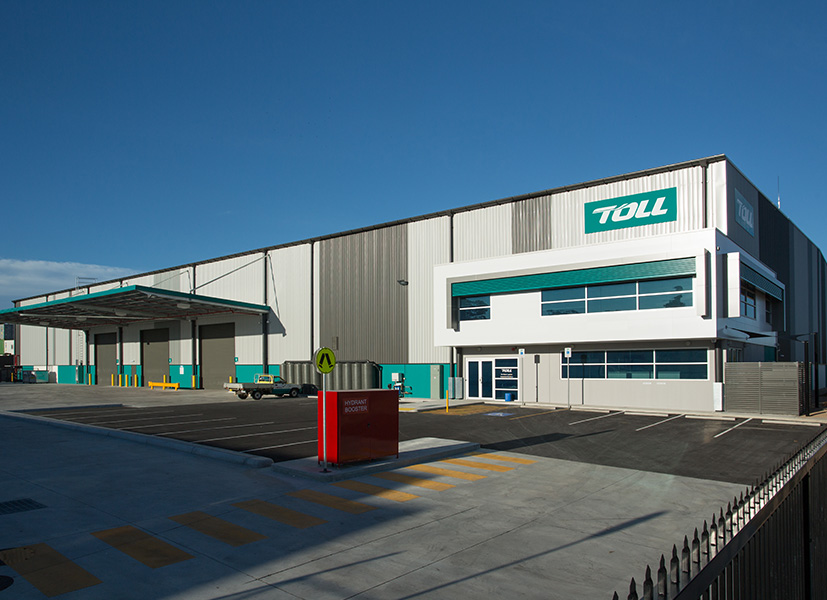 24 Sawmill Circuit
Hume, ACT
Building type: Logistics
Address: 24 Sawmill Circuit, Hume ACT
Year built: 2012
Grade: A
Site area / GLA: 10,940m2 / 7,350m2
Valuation: AUD9,050,000
Tenancy: 100%
No. of tenants: 1
Major tenants: Smart Repair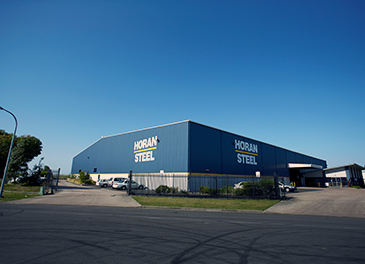 24 Split Island Close
Newcastle, NSW
Building type: Industrial
Address: 24 Split Island Close, Newcastle NSW
Year built: 2006
Grade: A
Site area / GLA: 8,871m2 / 5,257m2
Valuation: AUD10,600,000
Occupancy: 100%
No. of tenants: 1
Major tenants: Vulcan Steel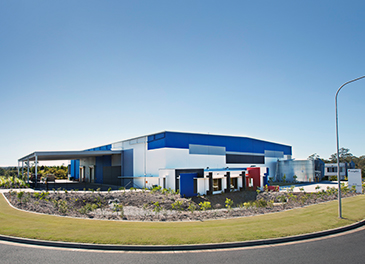 30-48 Kellar Street
Berrinba, QLD
Building type: Industrial
Address: 30-48 Kellar Street, Berrinba QLD
Year built: 2012
Grade: A
Site area / GLA: 8,544m2 / 4,102m2
Purchase price: AUD8,400,000
Occupancy: 100%
No. of tenants: 1
Major tenants: HJ Langdon & Co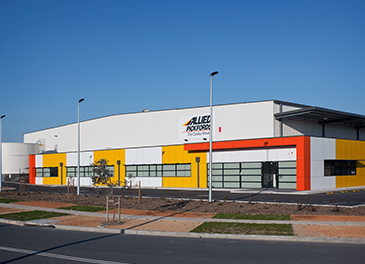 47 Sawmill Circuit
Hume, ACT
Building type: Logistics
Address: 47 Sawmill Circuit, Hume ACT
Year built: 2011
Grade: A
Site area / GLA: 13,550m2 / 5,535m2
Valuation: AUD11,100,000
Occupancy: 100%
No. of tenants: 1
Major tenants: Allied Pickfords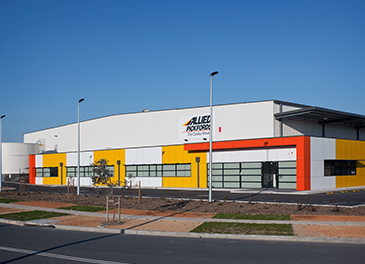 57 Sawmill Circuit
Hume, ACT
Building type: Logistics
Address: 57 Sawmill Circuit, Hume ACT
Year built: 2011
Grade: A
Site area / GLA: 11,610m2 / 7,079m2
Valuation: AUD9,500,000
Occupancy: 100%
No. of tenants: 1
Major tenants: Allied Pickfords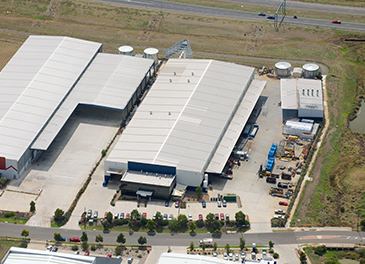 67 Calarco Drive
Derrimut, VIC
Building type: Industrial
Address: 67 Calarco Drive, Derrimut VIC
Year built: 2008
Grade: A
Site area / GLA: 17,880m² / 7,149m²
Valuation: AUD10,150,000
Occupancy: 100%
No. of tenants: 2
Major tenant: ARA Manufacture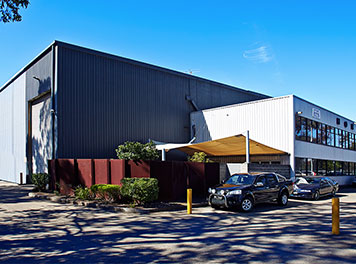 165 Newton Road
Wetherill Park, NSW
Building type: Industrial
Address: 165 Newton Road, Wetherill Park NSW
Year built: 1995
Grade: A
Site area / GLA: 20,230m2 / 12,529m2
Valuation: AUD25,250,000
Occupancy: 100%
No. of tenants: 1
Major tenant: Vulcan Steel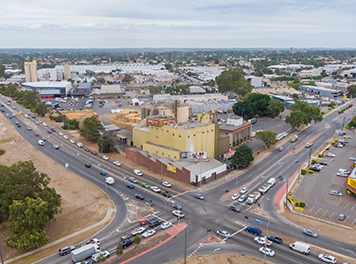 103 Welshpool Road
Welshpool, WA
Building type: Industrial
Address: 103 Welshpool Road, Welshpool WA
Year built: Not specified
Grade: B
Site area / GLA: 31,899m2 / 5,246m2
Valuation: AUD25,900,000
Occupancy: 100%
No. of tenants: 1
Major tenant: Milne Feeds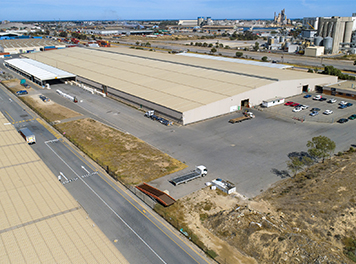 46-70 Grand Trunkway
Gillman, SA
Building type: Industrial
Address: 46-70 Grand Trunkway, Gillman SA
Year built: 1986
Grade: B
Site area / GLA: 65,060m2 / 31,589m2
Valuation: AUD25,200,000
Occupancy: 100%
No. of tenants: 1
Major tenant: Australian Wool Handlers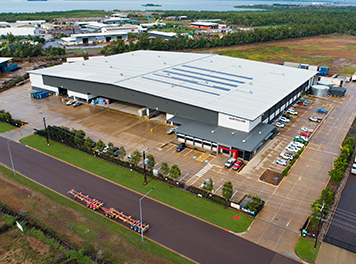 16 Dawson Street
East Arm, NT
Building type: Industrial
Address: 16 Dawson Street, East Arm NT
Year built: 2015
Grade: A
Site area / GLA: 39,900m2 / 14,835m2
Valuation: AUD28,100,000
Occupancy: 100%
No. of tenants: 1
Major tenant: Northline